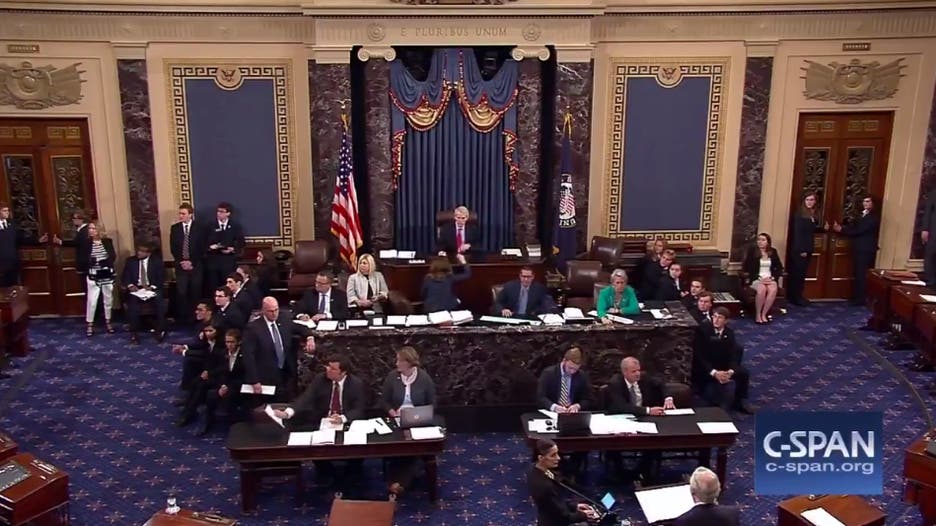 Senate Minority Leader Chuck Schumer (D-N.Y.) tried for one final appeal to his GOP colleagues in an effort for them to vote against the bill. After he exited the floor, cries of "Kill the bill, don't kill us!" and "Shame! Shame! Shame!" came in from the visitor galleries.
Here it comes —> loud "KILL THE BILL" chanting from the Senate galleries.

— Sahil Kapur (@sahilkapur) July 25, 2017
Whoa– people shouting in the Senate chamber, interrupting proceedings: "Kill the bill! Don't kill us!"

— Jennifer Bendery (@jbendery) July 25, 2017
Senate, normally a place of quiet decorum, is interrupted by protesters loudly shouting, "Kill the bill! Kill the bill! Kill the bill!"

— Matt Viser (@mviser) July 25, 2017
The cacophonous shouting continued for a few minutes, eventually leading some protesters to be escorted out while others were arrested, according to HuffPost's Jennifer Bendery. Additionally, reporters were kept away from the visitor galleries and were told to delete their photos. 
Reporters blocked from Senate halls where protesters being arrested, shouting, "Kill the bill!" Being told, "no photos. Delete your photos."

— Jennifer Bendery (@jbendery) July 25, 2017